Meet us at the VOLTS event !

May 9, 2023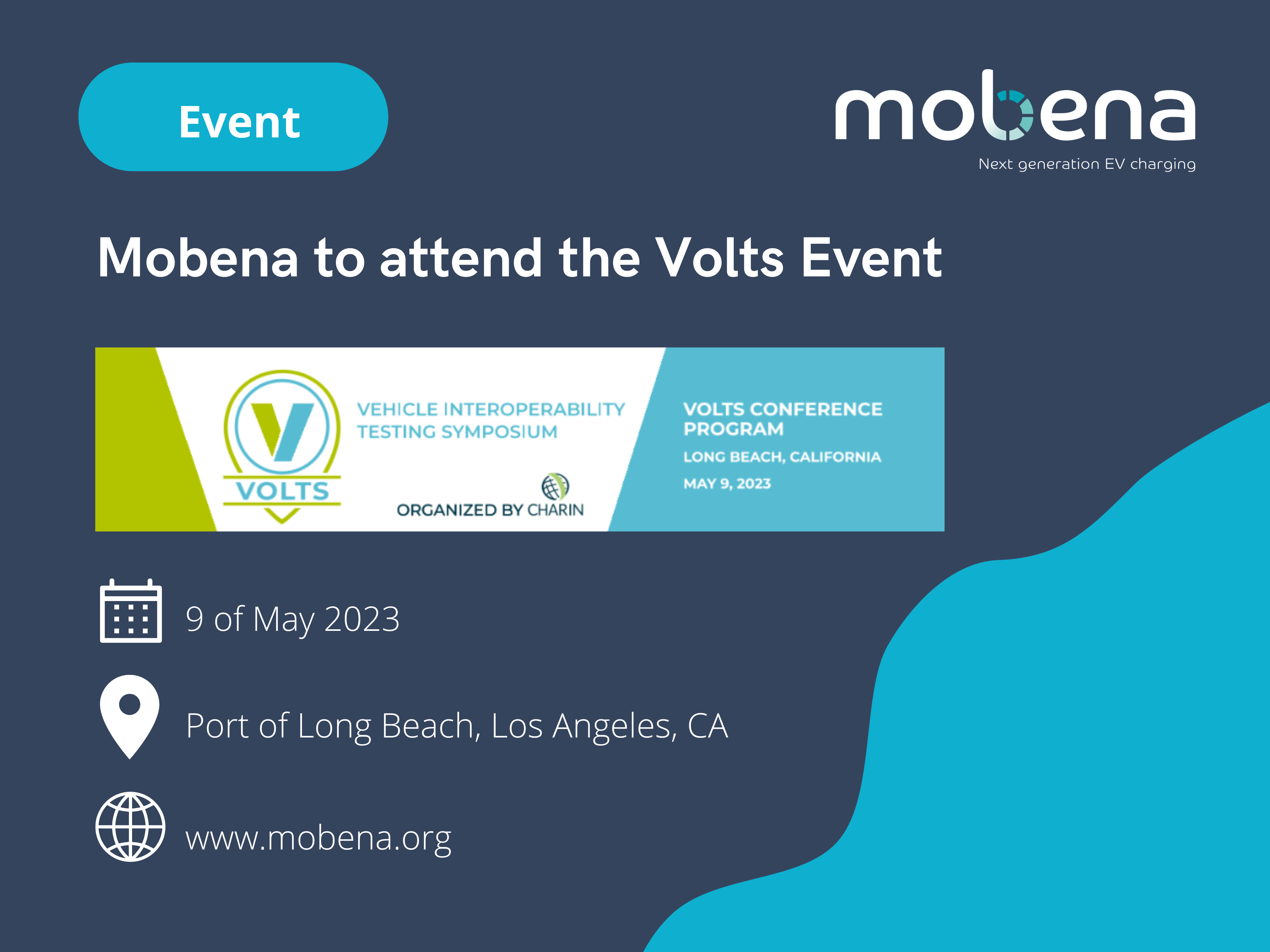 On May 9th, Nicolas L'Heraud, project manager of Mobena, will attend the VOLTS event, in Port of Long Beach, Los Angeles, California.
It's a one-day conference organized by the California Energy Commission and CharIN e.V.
The Vehicle Interoperability Testing Symposium (VOLTS) will connect the auto industry, electric vehicle charging infrastructure hardware and software providers, government, electric utilities, testing facilities, and policymakers to provide a forum for electric vehicle interoperability testing, speakers, networking and demonstrations.
Nicolas will participate in one of the conferences, among other Panel 3 speakers who will dive into Public Key Infrastructure (PKI) and lessons learned from the industry while ensuring interoperability:
Jeremy Whaling, Senior EVSE Engineer, EVgo
Jacob Mathews, Principal EV Consulting
Nicolas LHERAUD, Mobena Deputy Project Manager, VEDECOM
Michael Keller, Executive Board, CharIN e.V.
Felix Schmidt, Senior Engineer, Connected e-Mobility, BMW Group
Sarah Hipel, Staff Interoperability Engineer, Rivian
Steffen Rhinow, Director Plug & Charge, Hubject
These renowned panelists will discuss what technical solutions can enable interoperability between PKI roots, such as certificate trust lists and cross-certification while describing best practices from mature industries like cable, 911 services, and the internet.
Nicolas L'Heraud, EV Charge System Development Manager and Project Manager, will be here to represent the Mobena project and to discuss trusted architectures to ensure Interoperability in the EV ecosystem.